Overview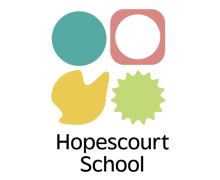 'Empowering to flourish'
Bourne Education Trust working with its strategic partner, Freemantles School, is delighted to have been selected as the official sponsor for Hopescourt School, a new specialist free school and Surrey County Council's first net zero school, in Walton upon Thames. This is a hugely exciting opportunity, contributing directly to Surrey's All-Age Autism Strategy 2021-26 to improve the lives of autistic people living within its borders.
Located just off Waterside Drive (opposite Heathside School), the school will provide high-quality specialist education for both autistic children and children who have communication and interaction needs, creating up to 80 additional specialist school places in its first year of opening in 2024, increasing to 200 by 2028/29, as an 'all-through-school' for students from reception through to post-16.
OUR SECTION 10 CONSULTATION IS NOW LIVE - PLEASE CLICK HERE FOR MORE INFORMATION
VIEW THE SECTION 10 CONSULTATION DOCUMENT HERE
---
HOPESCOURT SCHOOL VISION:
Hopescourt School will equip its pupils for life and offer the best of mainstream and specialist settings. Pupils will have bespoke programmes of study with access to the breadth of curriculum akin to that in a mainstream setting. The school will provide an aspirational environment where learners can access specialist support alongside a range of subject experts so that they can thrive. Equally, Hopescourt will be able to offer reverse inclusion to those in mainstream who would benefit from special school expertise.
The school's strapline of 'Empowering to flourish' and the school's logo reflect the school's vision. The logo includes 4 elements, each one reflecting the process of sustaining our pupils and developing their wellbeing to enable them to achieve their very best - pause, breathe, think and flourish. Click here for more information about Hopescourt School's vision.
---
EDUCATIONAL INTENT:
The bedrock of Hopescourt School's education and curriculum intent will be to promote the mental health and wellbeing of all pupils. Hopescourt will embrace an uncompromising commitment to promoting positive emotional wellbeing and developing personal resilience.
Our special – mainstream collaborative model will give pupils the opportunity to study the National Curriculum with our aim being for all pupils to be challenged to achieve the best possible qualifications and develop the social and emotional abilities to be able to successfully access their next stage of life when they leave, whether that is at 16 or 19 or anywhere in between. Click here for more information.
---
HOW TO APPLY FOR A PLACE AT HOPESCOURT SCHOOL
It is too early to apply for a place at Hopescourt School. Before offering a place to any pupil, the school needs to have planning permission granted, carry out the Section 10 consultation and be granted a funding agreement by the Department for Education, The school is currently developing its Admissions Policy but guidance on admissions for children with an EHCP is available here.
HOW HOPESCOURT WILL BENEFIT ITS LOCAL COMMUNITY
Hopescourt School will give residents in Elmbridge and the surrounding areas, closer access to a new special school; reducing the need for children to take long journeys to get to their education setting each day.
The new school will also help contribute to Surrey County Council's commitment to increase the total number of locally available specialist school places from around 3,700 to up to 6,000 places by 2030, so that all children and young people can grow, develop, and stay close to their community.
To view the needs analysis for this school please click here
---
PLANNING APPLICATION
Surrey County Council have submitted a planning application for the construction of the school. Details of this can be found here.
---
*Please note all images used on this page are provisional images to illustrate the school site pending planning application approval, consultation and the school's funding agreement.