Why work for BET
The Bourne Education Trust ('BET') is a successful multi-academy trust made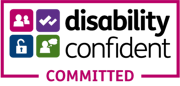 up of twenty one schools (plus two further associate schools and a free school due to open in September 2024), across primary, secondary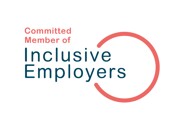 and specialist school phases in Surrey, Hampshire and the London Borough of Richmond upon Thames.
Specialising in supporting schools to improve their performance, BET continues to grow a community of like-minded academies with the highest aspiration and dedication to achieving the best outcomes for their learners.
Led by Alex Russell, CEO, and supported by an executive team and board of directors, BET's 1300 staff currently educate over 12,500 pupils. The Trust's main areas of expertise are as follows:
Increasing leadership capacity and rebuilding confidence
Setting the strategic priorities for schools and creating an aspirational culture
Supporting current leadership teams to implement change
Refining the school's data tracking systems so that intervention is targeted, appropriate and makes a difference
Improving the quality of teaching through school to school support, paired observations, bespoke training and the use of outstanding practitioners
Increasing the skills of teaching assistants so that in class provision and small group work supports progress
Challenging underperformance and closing the gap
Ensuring that no child slips through the net.
---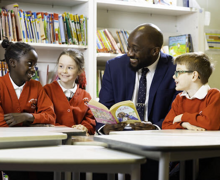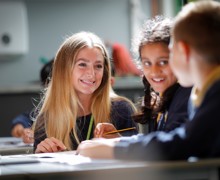 BET is a fast moving and exciting place to work with every school within our Trust free to shape their individual character.
Our brilliant teachers, support staff and leaders share a commitment to providing a first class education to the children within their schools and as a Trust we strive to ensure that our provision enables every child to fulfil their potential.
As an employer we know that our people are the key to our success and for this reason believe in creating great places to work where people feel supported and encouraged to be the best they can possibly be. Staff within our schools can expect to be challenged and motivated to achieve their ambitions, and such is the scale and scope of the Trust's school-to-school support work, successful candidates can expect to receive rapid promotion either through direct placement or via secondments from their home school.
We always welcome interest from teachers and support staff who would like to join our Trust. If you don't see a position advertised that is suitable for you at the moment or would be interested in learning more about apprenticeships, work experience or job shadowing please email careers@bourne.education and we will contact you as and when something suitable arises.