Contact:
Email: hemmingsp@bourne.education
I am passionate about ensuring that all young people have an excellent start in life and believe that access to high-quality education and excellent pastoral care plays a critical role in this. I have worked in secondary education for over 25 years, including over 22 years in leadership roles.
My experience has spanned the complete range of education leadership including curriculum, pastoral, safeguarding, teaching, learning & assessment and strategic planning. This experience included working in 5 different secondary schools as a Director of Sixth Form, Assistant Headteacher and Deputy Headteacher before spending almost 10 years as a Headteacher leading a school from 'special measures' to 2 successive 'good' inspections for the first time in the school's history.
Pupil welfare and academic outcomes have always been central to my work. When the inevitable conflict between competing stakeholders arises in decision making, placing young people at the heart of any final choice made is imperative.
I have previously been a governor of a primary school and a sixth form college as well as a trustee of a large and successful academy trust. Having been in post since September 2023, I am privileged to work alongside many talented leaders and staff across our Trust to provide the very best education and care for our pupils and their families.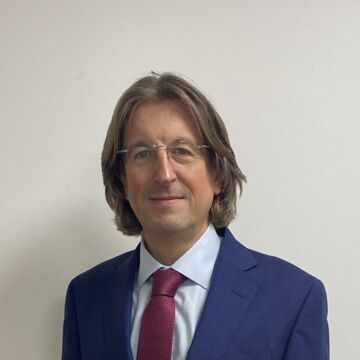 Education Director
Executive Team