Proposed Site and Temporary Arrangements
Hopescourt School is due to open in September 2024. Our proposed site is on Waterside Drive, opposite Heathside Walton school. An application has been made for planning permission and details of this can be found by visiting Active pages | Elmbridge Borough Council. Subject to planning permission being granted, it is anticipated that our permanent building will be handed to the Trust in April 2025.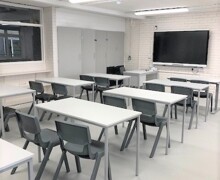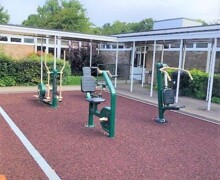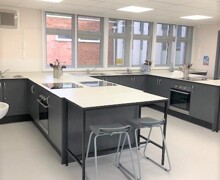 In September 2024, Hopescourt School will open on a temporary basis at the SCC owned former Hurst Park Primary School site, Hurst Road, West Molesey, KT8 1QW. This site has the following facilities available for the benefit of Hopescourt students:
- Seven classrooms
- Breakout rooms and quiet areas
- Extensive outdoor space including an outdoor gym
- Dedicated food technology and science rooms
- Bright, spacious hall and dining facilities
- Sensory room
- Wifi coverage across the site
- Access to iPads and specialist software.
Hopescourt School will be an "all through school" for pupils from Reception to post-16. There will be one form entry throughout primary with 10 places in each class (from Reception to Year 6), two form entry from Year 7-11, with 11 places in each class, and then one form entry in the sixth form (Years 12-14). In our first year of opening, the expectation is that we will have up to 77 pupils across Years 7 to 10. We will take our first intake of Reception children and children in Year 3 in September 2025.