I began teaching 24 years ago and have spent the majority of my career working in Surrey. I am passionate about providing the best learning for all Woodmansterne children; developing this in partnership with our families and the community. I believe passionately in the role of school to provide an academic education that ensures all pupils leave with the life skills they need. I also believe that school is about the development of the whole child. As a school leader I am keen to provide a wide range of experiences, across the curriculum, which enrich our children and help them become well-rounded individuals with a thirst for learning.
I joined Woodmansterne in 2001 as the Deputy Headteacher and was privileged to gain the headship of the school in 2017. I am proud to lead a school that works tirelessly to provide an outstanding experience for all our children. I am relentless in ensuring that every child is given the opportunity to develop as an individual and every opportunity to fulfil their potential. My vision, working with a dedicated team of professionals, is to ensure the school remains forward facing, striving to provide the children with the best possible teaching and learning in an ethos of nurturing and support for mental health and well-being. I am proud to have overseen the recent expansion of the school to include a nursery and the development of Woodmansterne's outdoor facilities which provide unrivalled outdoor learning for our children.
We joined the Bourne Education Trust in 2019 excited by the opportunities to collaborate with other experienced, aspirational leaders who share our vision for education which benefits every child.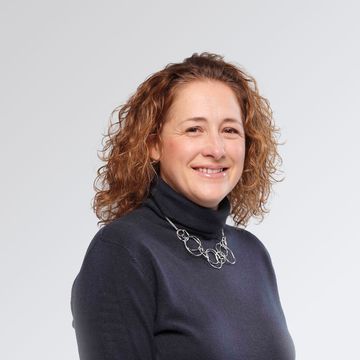 Headteacher, Woodmansterne Primary School
School Leaders